Summer Career Connections at SAVY 2018: Session 6, Day 4 – Kinematics for Mechanical Design (Rising 7th)
We started today with a brief introduction to linkages and used poster board and brads to experiment with four bar linkages. Then we continued to hone our drafting skills, this time with kinematic diagrams of various mechanisms. A kinematic diagram captures the motion of a linkage by representing pins as dots and links as straight lines. We drew a french fry cutter, a letterpress printing press, and a device called "plotclock" by its creator.
There is a free app available for iOS and Android devices called MotionGen that can help design and animate a wide variety of linkages. We used iPads to explore the app and observe some very interesting, sometimes crazy mechanisms. There is also a free web interface to the program. Here is a link: http://cadcam.eng.sunysb.edu/
We spent some time after lunch over on the main campus in Featheringill, one of the engineering buildings. Kelsay Neely, Vanderbilt graudate student and VSA/SAVY staff veteran gave us a tour of her lab and explained some of the research she is doing for her Ph.D. She also demonstrated a laser cutter that is available for engineering student projects, and everyone got a laser-cut and engraved Vanderbilt key chain!
The open-house is tomorrow, and we are looking forward to sharing our final projects. Each project will be an overly complicated mechanism that uses gears, pulleys, and linkages to accomplish a single actuating task, such as pressing a button or throwing a switch. We took some time to brainstorm different ways the different types of systems could actuate each other. For example, how many different ways can a gear train set a linkage in motion? Many students had some very clever and creative ideas. I am predicting some complex and extravagant project presentations for open house!
Dr. B.
Working On Four Bar Linkages
Motion Generation App Work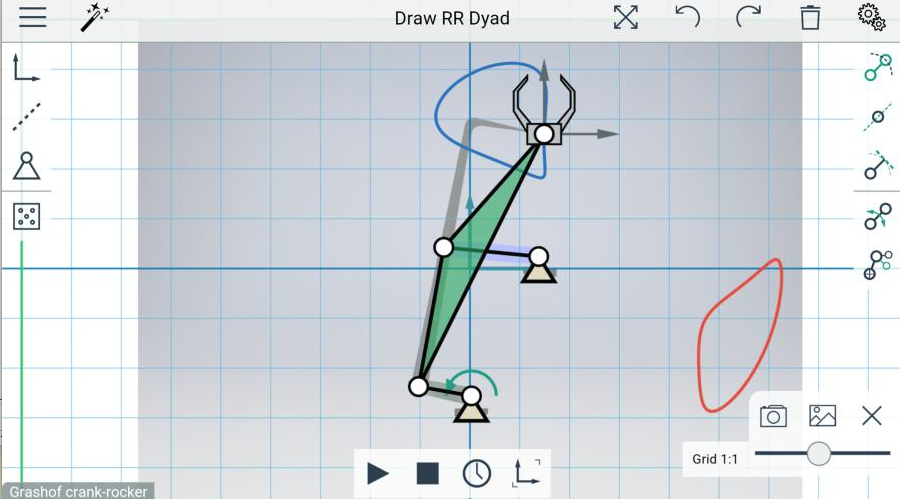 Photos From Our Field Trip