Support PTY
YOU Can Make a Difference!
Each PTY session we receive requests for aid from highly ability students with financial need. Many ofthese students demonstrate a household income that qualifies them for free or reduced lunch—a severe financial hardship that necessitates further assistance to access our programs.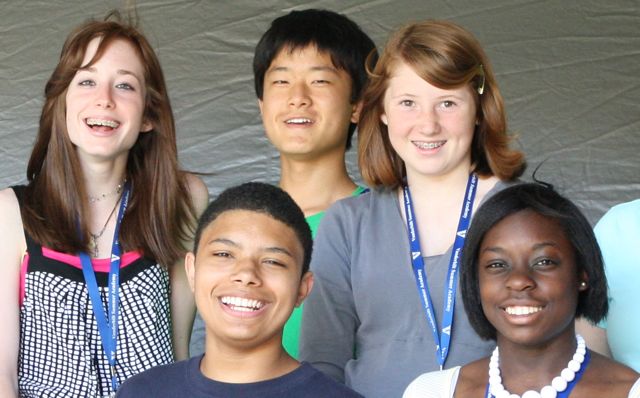 Talent development research suggests that accelerated out-of-school programs, such as those offered by PTY, are extremely beneficial for students of poverty. These students make great gains in achievement when given unique opportunities beyond the school day. To date, approximately 20 percent of eligible PTY students have received some type of financial aid up to a reduction of 80 percent in tuition, depending on need; still, many students decline enrollment because the amount owed causes financial hardship to their family.
With your help we can provide quality programs to gifted students of need and continue to equip those who work with them with the proper strategies, research, and education to help these students achieve. Programs for Talented Youth, as part of Vanderbilt University, is a non-profit 501(c)(3) organization. All donations are tax-deductible. To make a donation, visit Vanderbilt's secure Web site for charitable giving.
Why Donate?
We could show you hundreds of comments from students, parents and faculty who have benefited from one of our programs.  We could highlight the quality of faculty and boast national contributions to their personal field of study. We could report how the research indicates that students benefit greatly from academic accelerated programs outside the school day, or we could highlight the quality of a Vanderbilt experience, as it is consistently named as one of the top universities in the nation. We could also talk about how gifted students are under-served and need additional services to reach their potential. All of these are valid reasons to support PTY. However, our main reasons focus on student access and investment in the future.
Access. Have you benefited from special academic programs through PTY or other accelerated opportunities? You can provide this experience for the next generation. Many capable students attend schools that focus on teaching for the test instead of learning. Gifted students are at risk because of this practice. Moreover, several researchers have found that students who attend Title I schools (schools with high rates of students on free and reduced lunch) are less likely to have access to a rigorous curriculum and highly qualified teachers. When additional school programs are instituted they rarely focus on gifted students. Financial barriers prevent many talented students from lower-income families from attending—thus continuing the cycle of poverty and lack of access to appropriate education and resources. Gifted students need access to rigorous, accelerated curriculum and opportunities to extend their learning if they are to succeed. By donating to PTY, regardless of how small or large the donation, you can help provide access to a rigorous and rewarding academic experience for students who may not otherwise enroll.
Investment. Students must be prepared for life in a global economy. Now more than ever we need critical thinkers and problem solvers. We need to expose our students to complex issues earlier in their school career and help them understand the complexities of life in the 21st century. We need to invest in our future. There is no greater resource than the investment of the mind and the education of highly capable students. Please consider donating today.
Scholarships
Programs for Talented Youth works with organizations, companies, foundations, and individuals who are interested in directly supporting students' attendance through named scholarships. Scholarships are based on criteria defined by the supporting organization, company, foundation, or individual and vary year-to-year.
Interested in helping support students through a named scholarship or in connecting us with a company, organization, or foundation? Please contact our office at pty.peabody@vanderbilt.edu!