For Parents
Programs for Talented Youth is dedicated to aiding parents and families of gifted students as they foster the talents and abilities of their children. We offer parent support groups to help parents better understand and deal with the unique social, emotional, and cognitive needs of gifted students.  We also offer a list of resources to help inform and empower parents of gifted students.
Supporting Your Gifted Child During COVID-19
We view our mission at PTY as supporting students and families in developing their talents. We recognize that many families are figuring out how to help their young students operate in an online learning environment. In an effort to connect you with resources during this time, we would like to share that the National Association for Gifted Children (NAGC) has created a website for families and educators that includes parent tip sheets regarding how to talk to your child about COVID-19, teaching in an online learning setting, and links to student activities and virtual learning options. In addition, PTY has taken modified select lessons from our field-tested and published curriculum for your use at home.
Parent Support Groups
Raising gifted children can be exciting, rewarding, and sometimes overwhelming. Their social and emotional needs and cognitive timetables are often out of sync with those of their peers. It can be difficult to find other parents who understand the particular joys and frustrations posed by these developmental differences.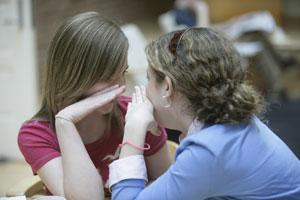 Parent support groups offer families the opportunity to connect with other parents of gifted children and learn about the following topics:
Identification
Motivation
Teaching Self-Management
Intensity and Perfectionism
Depression
Communication of Feelings
Peer Relationships
Family Relationships
Establishing Discipline
Vanderbilt Programs for Talented Youth offers support group opportunities throughout the year. The meetings are held on Vanderbilt's campus. The groups are facilitated by experienced counselors and psychologists with extensive training and knowledge of the needs of gifted children.
Other Links and Resources