SAVY Spring 2023 Courses
Spring SAVY 2023
Three Consecutive Saturdays:
January 28, February 4, & February 11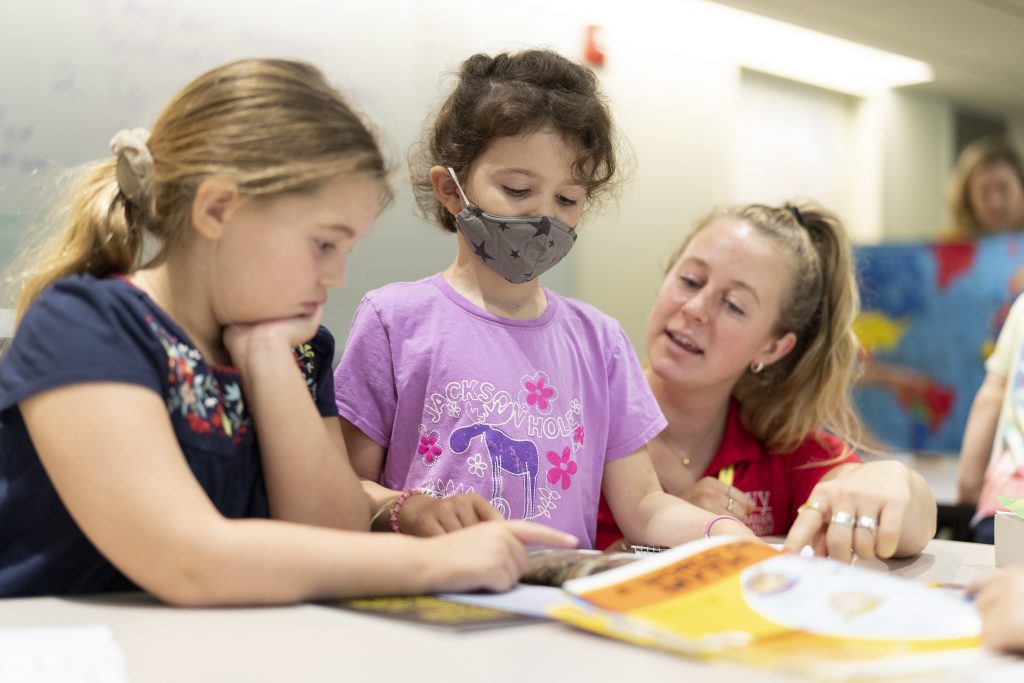 Course Availability Key**
CLOSED
Full–waiting list only
Available–limited space
Available
Students will be able to take one course for three consecutive Saturdays.
Please contact our office at 615-322-2664 or savy.pty@vanderbilt.edu if you have questions about availability or the length of the waiting list for a particular course.
Applications are CLOSED for Spring SAVY 2023! 
Kindergarten
1st & 2nd Grade
3rd & 4th Grade
5th & 6th Grade
(1) Beyond the Pyramids: Egyptian Exploration


(1) Animal Connections
(2) Biomedical Engineering
(3) Spatial Smarts: Delving into Dimensions
(1) Secrets of the MoLi Stone
(2) The Science of Senses
(1) Harry Potter: The Science Behind the Magic
(2) Media Mania: How We are Impacted by What We Watch
(3) Molecular Genetics
Choose a grade level below to view the course description.
Kindergarten
Becoming a Botanist *

You've just discovered a professor's old journal and his notes are very intriguing. They suggest that plants can be used as an alternative fuel source. Could the professor be right? If the professor is correct, what does this mean for you and for me? Get your lab coat ready as we investigate this curious case!  
You will take on the role of a botanist to investigate this professor's ideas about the important role that plants currently play in our lives and how they may impact our future. Before we can determine if plants can be used as a fuel source, we will need to learn as much as we can about the life cycle and structure of plants by conducting experiments and field investigations. Come ready to unearth knowledge about plants; your discoveries may impact how we all think about those weeds in your backyard! 
*Course adapted from an evidence-supported science curriculum, Budding Botanist, from the College of William and Mary. 
1st & 2nd Grade
Cracking the Case: Investigations in Forensic Science

We have a mystery on our hands, and we need your help to solve it! Someone has stolen a very important tool from our classroom, but we don't know who. Where do we start to solve this mystery? How would a detective in the field approach the case? What information can we gather from the scene, and how do we analyze and extract meaning from it?  
Using the scientific method as your guide, you will develop hypotheses, conduct experiments, and analyze information to figure out the case of the missing item. Together, we will take on the role of biologists, chemists, and researchers as we practice different techniques, such as DNA extraction, chromatography, and fingerprint analysis, to solve the case. After collecting and studying the evidence, we will make predictions about what we think happened and debate our ideas to come to a final conclusion.  Will you join us so we can crack the case? 
Spatial Smarts: Delving into Dimensions*
Have you ever dreamed of designing and building your own roller coaster? Ever wonder how photographers know how to capture the very best shots and angles? Do you like reading or creating your own maps? If so, you likely have strong skills in spatial reasoning!  
People with spatial intelligence, such as pilots, surgeons, engineers, artists, and filmmakers, tend to learn visually and may tend to think about things in terms of pictures and shapes. In this course, you will learn how to see and communicate in new dimensions as we explore and discuss the shapes and planes in the world around us. We may explore topics such as prisms, tangrams, symmetry, and reflection as we learn how to harness, predict, and move objects in space. What kind of problems might we be able to solve with this new knowledge? Who knows what you can create or where you will go in this exploration of spatial dimensions?! 
*Course adapted from an evidence-supported curriculum, Spatial Reasoning, from the College of William and Mary. 
3rd & 4th Grade
Neuroscience Navigators
What goes on in our brains? Have you ever wondered how this giant bundle of nerves works? How are we able to remember some things but not remember others?  Do you want to know why? If so, come help us navigate as we work to understand the human body's most complex organ!  
In this class, we will explore brain-related questions that puzzle students and scientists alike. You will also learn about how the brain functions as you investigate how these cells talk to each other using electricity and chemistry. Through inquiry-based, hands-on activities, you will use problem-solving skills and creativity to answer questions as you hypothesize, observe, and investigate. Get ready to collaborate and learn about one of the fastest-growing scientific fields—neuroscience! 
Secrets of the MoLi Stone

A stone tablet has just been unearthed. What an exciting discovery! The only problem is that the information on it is written in a secret code. The tablet is covered with unusual symbols and interesting mathematical markings. What do these symbols and markings mean? What information are they trying to tell us? How do we interpret meaning in symbols that aren't words or in numbers that seem unfamiliar?  
You will take on the role of a mathematician to unravel the secrets of the MoLi Stone. To solve the mystery, we will begin with an exploration of our number system as we explore the concepts of place value and base systems. We will compare our knowledge with different systems and investigate how cultures and groups of people use number systems. No stone will be left unturned in this mysterious mathematical adventure that will reveal new number understanding! 
*Course adapted from an evidence-supported math curriculum, Unraveling the Mystery of the MoLi Stone, from Project M3. 
5th & 6th Grade
Oh Deer! Wildlife Ecology
Congratulations! You have been asked to serve as the assistant to the mayor in a small town in Tennessee, and the mayor has just informed you of your first assignment. Your task is to work with a variety of stakeholders to determine how best to control a deer population that is growing exponentially and is negatively impacting the city. The deer are eating citizens' landscaping and increasing citizens' exposure to the dangerous bacteria that cause Lyme Disease. Can you develop a solution that appeases everyone and is justifiable based on research? 
You will need to combine math and science to develop a solution to solve the growing deer problem. You will be challenged with developing your understanding of biology and linear modeling in order to develop this solution. To complicate matters as you work towards an acceptable result, you will have to consider the problem and solution through multiple lenses, including environmentalists and animal activists. Oh deer—you have quite a challenge! 
World Beyond the Page: Unpacking the Magic of Harry Potter*
Would you consider yourself a huge fan of Harry Potter? Are you still waiting for your Hogwarts letter to come? Well, here's your invitation to join us for an investigation into the complex and magical universe of the wizarding world of Harry Potter!  
Harry Potter is more than just a series of stories—it's a literary phenomenon with underlying themes that reflect our modern-day Muggle lives. With a critical eye, we will uncover these themes, such as social justice, the struggle for power and triumph, and feminism, as we draw connections between fantasy and reality. We will not only examine the Harry Potter novels but also the movies and other related media that were inspired by the story. This course will give you a glimpse into the world of J.K. Rowling and other creative writers as we unpack the inspiration, writing process, and other story features that have made this series a sensation. 
* Students should have read at least one Harry Potter novel before the start of the session!