SAVY 2019: Session 4, Day 2 – Creative Contraptions (The Wesbys) (Rising 1st/2nd)
The Rising 1st and 2nd-grade SAVY Scholars had another incredible day of learning through experiments!  We hit the ground running with the 2nd edition of Creative Exploration with Legos as we used our imaginations to create new inventions.
Next, students began learning about the concept of a system. Students created concept maps while reviewing aspects of a system, including elements, inputs, outputs, and boundaries. Ask your student to describe one or more systems they encounter everyday!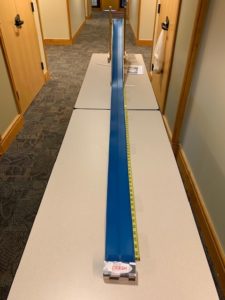 We later played the Guess What's In My Box Game to develop critical thinking and higher order thinking skills, as we prepare for more building and experimenting later this week.
The final part of the day included students learning about motion, force, potential, and kinetic energy. Students performed several experiments to answer the following questions:
What changes can be made to alter the movement of an object?
Does change affect the force of an object?
How does change affect potential energy?
How is potential and kinetic energy related?
Tomorrow, students will experiment with friction and how a surface can change the motion, force, potential, and kinetic energy of an object.