Summer SAVY 2019: Session 3, Day 5 – The One to Beat (Rising 3rd/4th)
Good evening SAVY parents!
Today, the students were able to take their reading logs and convert them into bar graphs. While we set a goal of 10,000 pages read we not only met but exceeded that goal by reading nearly 12,000 pages in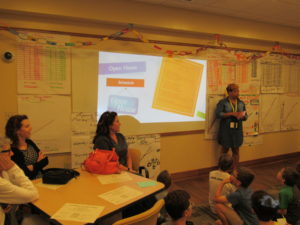 just four days! Also, students were able to take the double line graph created yesterday and complete a Venn diagram comparing penny saving records of two classes.
Thank you parents for a great Open House. I'm extremely thankful for all of your kinds words and support. I'm proud of each and every student for being brave enough to speak in front of an audience at such a young age. I look forward to teaching upcoming SAVY courses and I hope you all have a great summer!
-D.Polk.