Summer SAVY 2019: Session 3, Day 2 – Powerful Programming (Rising 5th/6th)
We had another amazing day at Powerful Programming. Students started the day with lots of wonderings, like "Could I make two turtles avoid each other?" so we gave them an opportunity to explore their ideas using NetLogo. Next, we created visual representations of our chosen organisms using Perler Beads, after which we transferred our creations into NetLogo so our agents look like our designs.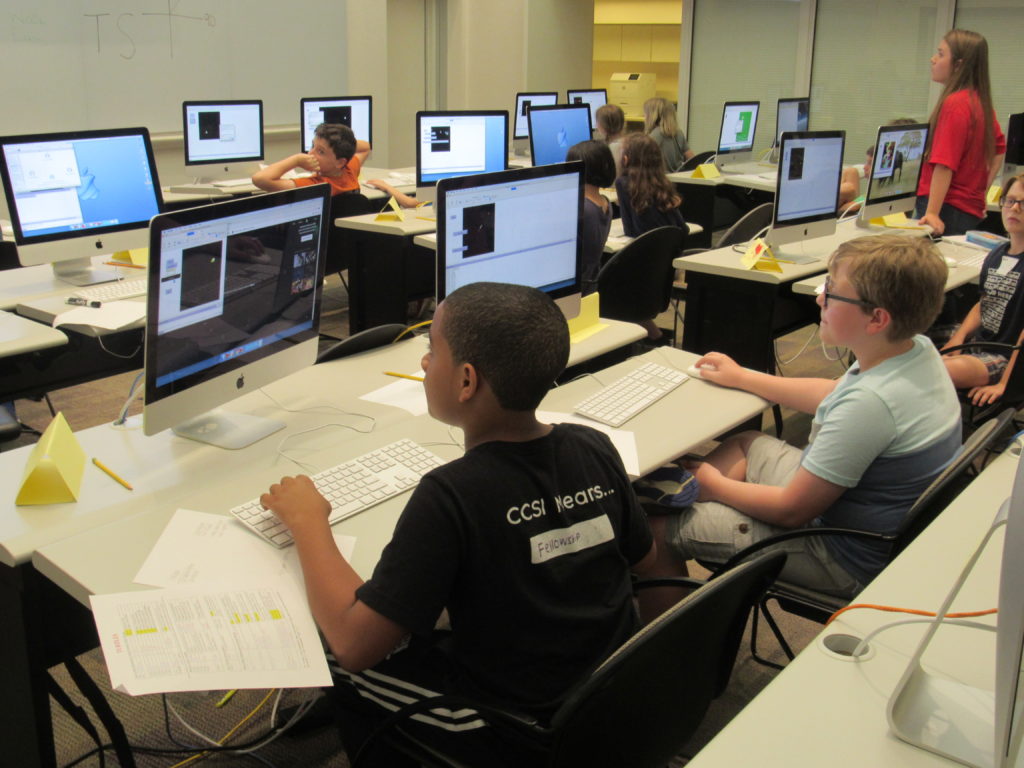 This afternoon we began creating a habitat for our creatures. We started with a team-building activity that emphasized communication skills to prepare for a coordination activity in NetLogo that helped us understand the coordinate plane. Students are now able to write code for sets of coordinates using equations and inequalities in the software.
Tomorrow we'll take a field trip to a medical imaging lab to see how coding is used to keep people healthy. Please make sure students bring hats, sunglasses, and wear sunscreen as we will be walking outside for this trip. We've learned so much in our short time together and we can't wait to see what the remainder of the week brings!