Spring SAVY 2019, Day 1 – Autobiographies and the Story of You (3rd/4th)
Ms. Adrienne and I had a blast on Day 1 of Spring SAVY 2019!
In addition to learning (and even remembering a few) new names, we established our classroom norms.  Please review these norms with your kiddos so that they're ready to engage in collegial discussions on Saturday.
From a person's life cycle, buying a house, the changing of the seasons, an evolving crab into a terrifying multi-eye-stalked monster, and even a pink turnip baby evolving into an orange carrot student, the kiddos showed off their understanding of the concept of change during their gallery walk.  These drawings sparked more conversations about other ways to view change, including this happy banana being eaten and then digested.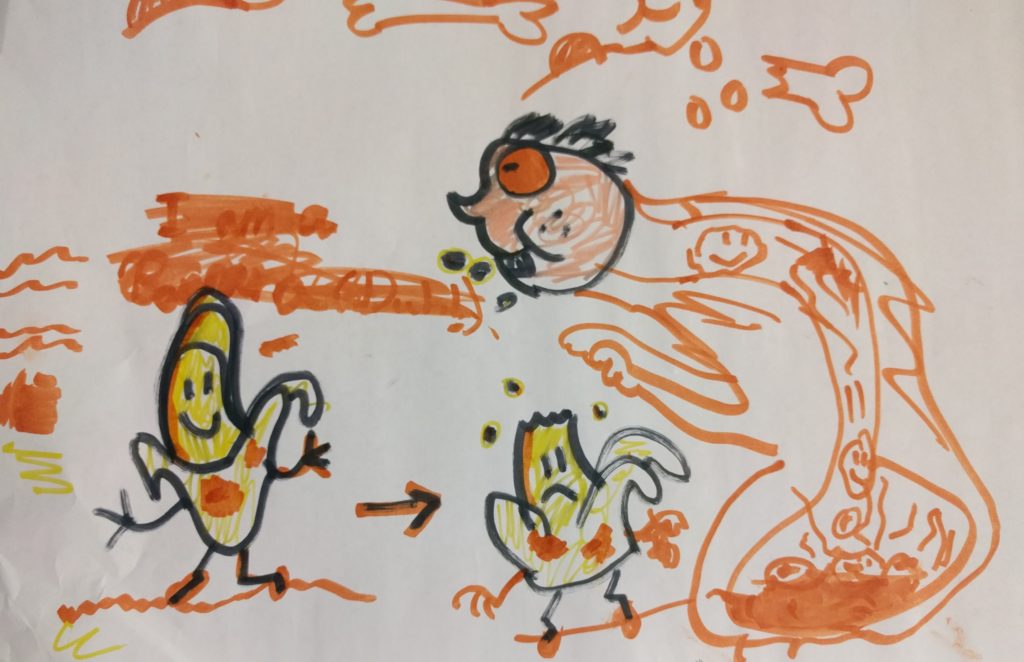 We rounded out the day with a reading of Jacqueline Woodson's "My Biography" on her website.  In the article, Woodson discusses how she changed from telling big whoppers to entertain her friends to writing stories down that earned her awards and fulfilling career as a writer.  Students reflected in their journals moments they experienced similar to Woodson's interaction with her 5th grade teacher.
Looking ahead– during Day 3, we'll be discussing "Selfies versus Self-Portraits," and students will be doing their own Aging Challenge to explore how much they've changed over the years.  Please allow students to bring digital and/or photos of themselves (one from infancy or preschool, and one from this school year) so that students can write about those changes.  All photos will stay with students at all times and will not remain on Vanderbilt campus at the end of the day.
Thanks again for a great start!
Ms. Patti
Highlights from our Day