SAVY Fall 2023 Courses
Fall SAVY 2023
Three Consecutive Saturdays:
October 21, October 28, & November 4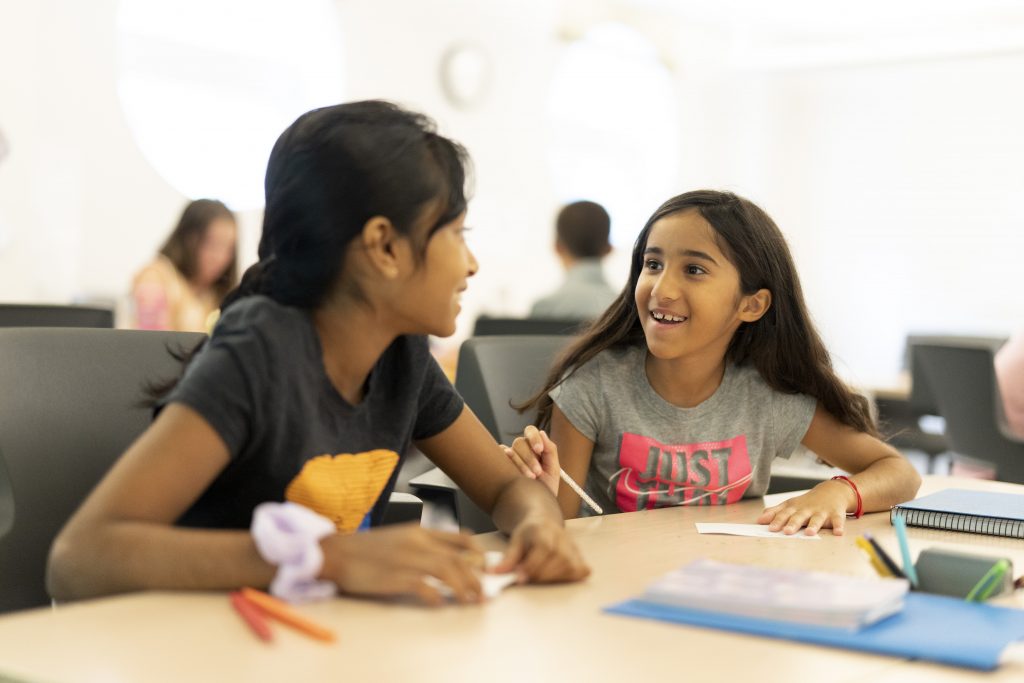 Course Availability Key**
CLOSED
Full–waiting list only
Available–limited space
Available
Students will be able to take one course for three consecutive Saturdays.
Please contact our office at 615-322-2664 or savy.pty@vanderbilt.edu if you have questions about availability or the length of the waiting list for a particular course.
**Please note that course availability will not be updated on the website until after applications made within the priority window have been reviewed, processed, and placed as applicable. Course availability will be updated periodically, and may not be a precise representation of course availability. 
Table updated on September 28, 2023
Kindergarten
1st & 2nd Grade

3rd & 4th Grade
5th & 6th Grade
(1) Becoming a Botanist
(1) Encounters with Measurement
(2) Engineering Design: Full STEAM Ahead!
(1) Adventures in Algebra
(2) Superhero Psychology: How Heroes and Villains Think and Feel
(1) Coding and Robotics
(2) In the Mind's Eye: Truth vs Perception
Choose a grade level below to view the course description.
Kindergarten
Becoming a Botanist
You've just discovered a professor's old journal, and his notes are very intriguing. They suggest that plants can be used as an alternative fuel source. Could the professor be right? If the professor is correct, what does this mean for you and for me? Get your lab coat ready as we investigate this curious case!  You will take on the role of a botanist to investigate this professor's ideas about the important role that plants currently play in our lives and how they may impact our future. Before we can determine if plants can be used as a fuel source, we will need to learn as much as we can about the life cycle and structure of plants by conducting experiments and field investigations. Come ready to unearth knowledge about plants. Your discoveries may impact how we all think about those weeds in your backyard!  
*Some components of course adapted from an evidence-supported science curriculum, Budding Botanist, from the College of William and Mary.  
1st & 2nd Grade
Encounters with Measurement
Legend has it that deep in the Himalayan Mountains lives a large creature known as the Yeti. To date, no one has actually seen a Yeti. However, you are on an exploration team that just discovered massive footprints near where people believe it lives. Could it be that your team discovered the first real evidence that the Yeti exists?  
It's time to use your discovery to learn more about the elusive Yeti! Can you use the found footprint to estimate the Yeti's size? Once you determine the Yeti's size, can you estimate the likely size of the Yeti's living space? What other information about the Yeti can you potentially conclude by using measurement principles? How do your calculations compare to your team members' mathematical calculations? In this course, you will investigate the many ways that we measure through hands-on, engaging mathematical challenges. You will even help others understand the likely size of a Yeti by creating a likely true-to-size drawing of the creature. Get ready to measure up, down, and all around as you learn how to quantify space by measuring length, perimeter, area, and volume. After this course, you will not only realize that measurement matters, but you will also know how to measure whatever you encounter! 
*Some components of course adapted from an evidence-supported curriculum, In Search of the Yeti: Measuring Up, Down, and All Around, from Project M3. 
Engineering Design: Full STEAM Ahead!
The work of civil engineers is everywhere! Have you ever wondered how civil engineers design structures that are safe and can stand the test of time? From buildings and bridges to tunnels and roads, being a civil engineer requires working through complex design challenges. Engineers have to think about such things as force, balance, stability, geometry, and beauty. There is a lot of STEAM knowledge in the process!  In this class, we will each take on the role of a civil engineer as we learn about the engineering design process and put our new knowledge to work with design challenges related to bridges. What do civil engineers have to think about when building a bridge? How does force impact the stability of a structure? How does the structure's design create balance and stability? How are geometry principles used to create structures that are pleasing to the eye while also stable? Come ready to think logically and creatively as we roll up our sleeves to answer these questions and more while building model bridges. We will collect data and consider aesthetics to determine the best bridge designs, just like real civil engineers. Are you ready for the challenge? Then full STEAM ahead!  
 *Some components of course adapted from an evidence-based curriculum, To Get to the Other Side: Designing Bridges, from Engineering is Elementary (EiE) and the Museum of Science, Boston.  
3rd & 4th Grade
Adventures in Algebra
Do you like to play mathematical games?  Can you use mathematical tricks to solve the most challenging problems with numbers? Can you think of multiple ways to get to the right answer and explain when one strategy may work better than another? In this course, we will go on an unforgettable journey into the fun and complex world of algebraic thinking. We will explore how to use important strategies and games to discover mathematical patterns, formulas, and algebraic expressions. We will also perform complex math computations to solve for missing variables. Get ready to wow family and friends with your mathematical skills and clever thinking. Math isn't just fun in this class, it's an adventure in the world of algebraic thinking! 
*Some components of course adapted from an evidence-supported curriculum, Awesome Algebra, from project M3. 
Superhero Psychology: How Heroes and Villains Think and Feel
Superheroes have become our modern myths. It is nearly impossible to go anywhere in the world without seeing the logos for Superman, hearing about an upcoming Spiderman movie, or running into a graphic novel about the Avengers, but did you know that there is a deeper psychological world that underlies the heroes and villains we have come to love in our comic books? Yes, it is quite easy to find central concepts of personality development, morality, and power dynamics within various stories that involve Captain America, the Joker, and Spider-Man. In this course, we will uncover the psychological background of various comic book characters, as well as learn how important psychological concepts can be applied to common superhero stories. We will dive into how different comic book characters can apply to various personality profiles, how certain stories can be used to explain psychological theories, and how the psychology of comic book characters have been translated into various media (i.e., movies, TV shows, etc.). By the end of this class, you will not only have a new appreciation for your favorite characters but also be able to think critically as you continue to consume the upcoming slate of superhero content that is likely to continue long into the future. 
5th & 6th Grade
Coding and Robotics
Robotic engineers are learners, dreamers, strategists, and creative thinkers. Robots are cool to play with, but how are robots used in the real world? Can robots really help make our lives easier? How do robots turn lines of computer coding into action? What are the thinking processes needed to successfully code a robot to complete a task? Come learn the answers to these questions and more as you challenge your mind and test your creativity by building and programming your own robotic creations using LEGO Spike Prime! 
In this course, you will form a company and take on the role of a robotics engineer to create hands-on solutions to real-world problems. You will learn effective ways to collaborate, communicate, and make decisions as part of a team. You will explore the steps in the design process to identify problems and brainstorm ideas with your colleagues, then work together to create and program prototypes using LEGO Spike Prime. You will learn how to troubleshoot issues, test your creations, and improve your designs through iterations. Finally, you will quantify your results and pitch your solutions to investors. After taking this course you will have new strategies for teamwork and leadership, as well as ideas about how you can use coding and robotics to solve big problems in our world today! 
In the Mind's Eye: Truth vs Perception
What is reality? Just because we perceive something to be real, does it actually exist? How do we know if something is real or just a figment of our own beliefs and imagination? Join us in this philosophical exploration of the relationship between truth and perception. In this course, you will discover how reality is presented and interpreted in fiction, nonfiction, art, and media by studying famous works by Plato, Shirley Jackson, M.C. Escher, and Vincent Van Gogh. By engaging in reflective activities such as Socratic seminars, literary analysis techniques, skits, art, and creative writing, we will begin to apply our understanding of the difference between truth and our own perception of it. We will conclude with a critical evaluation of how modern media presents reality to us, and how we can train ourselves to be smart consumers of media. Test yourself – are you perceiving the world for what it is, or are you seeing only the shadows of reality? 
*Some components of course adapted from an evidence-based ELA curriculum, The Mind's Eye, a published unit from Vanderbilt Programs for Talented Youth.