Apply Now for PTY 2023 Summer Programs
Vanderbilt Programs for Talented Youth (PTY) is currently accepting applications for Summer 2023 on campus programs for rising 1st-12th grade students through Summer Academy at Vanderbilt for the Young (Rising 1st-6th), Career Connections at SAVY (Rising 7th-8th), and Vanderbilt Summer Academy (Rising 7th-12th). We are also accepting applications for our popular virtual program, Mentor Immersion (Rising 11th – 12th).
If you have interest in the sciences, engineering, law, writing, policy, data science, leadership, and more, we have opportunities for you!
Summer Academy At Vanderbilt for the Young (K-6 Grade)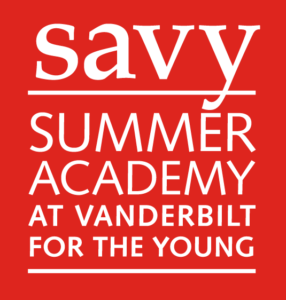 Summer SAVY offers qualifying academically advanced students entering grades 1-6 a fast-paced, accelerated curriculum. Summer SAVY is a weekday program in which parents can choose a variety of courses from six different one-week session options. Students sign up for one SAVY class per session to explore a topic in depth. Students may enroll in multiple sessions.
Career Connections at Summer Academy At Vanderbilt for the Young (Rising 7-8 Grade)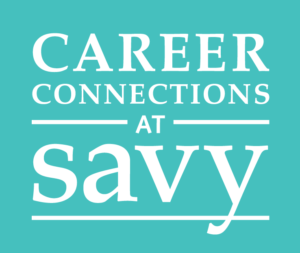 Career Connections is a day program within SAVY that is specifically designed for rising 7th and rising 8th grade students. Classes within this program have been developed to immerse students in a topic of study where they experience the application of advanced content within a unique field. Career Connections allows students to experience how expert knowledge and skills are applied in different fields, industries, and/or research. The courses are designed and taught by college professors, graduate students, and content experts.
Vanderbilt Summer Academy (Rising 7-12 Grade)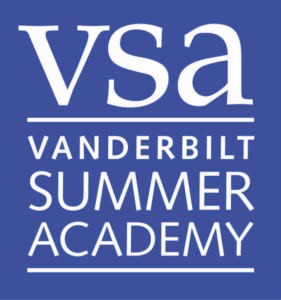 Vanderbilt Summer Academy offers students an intensive academic environment combined with a community-driven residential experience at one of the leading universities in the nation. At VSA, students join peers from around the world stretching their intellectual boundaries through choice-based classes. Together, students enjoy learning and connecting with like-ability peers and engage in on-campus and community activities in the heart of Music City.
VSA students take accelerated courses with instructors drawn from the wealth of talented scholars here at Vanderbilt University and from within the Nashville community. VSA courses are designed to be accelerated to meet the needs of gifted and high-ability students. With up to six hours a day devoted to academic learning, this program provides for a satisfying level of focus and depth. Because courses are accelerated, we ask applicants to submit eligibility materials to determine if an accelerated course would be a good academic fit for the student.
Mentor Immersion (Rising 11-12 Grade)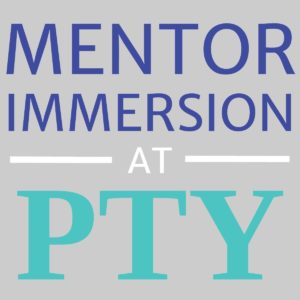 PTY's Mentor Immersion program is a unique virtual experience offering in-depth exposure in an academic field and the potential for independent research or a culminating project to be created with expert feedback. Approximately 8-9 students are paired with a mentor and an additional teaching assistant/peer guide. Through this experience, students deepen their understanding in a field of study while making new friends with high-ability peers and conducting research or creating a project similar to practicing professionals. Each mentorship meets synchronously for 2 hours twice a week for the length of the summer program with an optional 2 hours of office hours for additional support. Students complete approximately 3-6 hours of asynchronous work each week to further their knowledge. Mentorship meeting times are in the evenings or weekends. The times of the meetings vary by mentorship and are posted with each mentorship description.
---
Want to stay in the loop about PTY programs?
Sign Up for Our Mailing List Today!