Vanderbilt Gifted Education Institute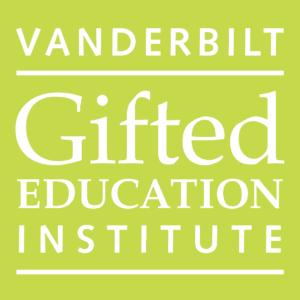 Vanderbilt Programs for Talented Youth is pleased to offer professional development opportunities designed to help educators better serve and support high-ability students. Known collectively as theVanderbilt Gifted Education Institute, we endeavor to develop those who work with them throughout the academic year and summer. 
Spring 2020 Opportunities
What Works? Curriculum Resources & Design for the Gifted Learner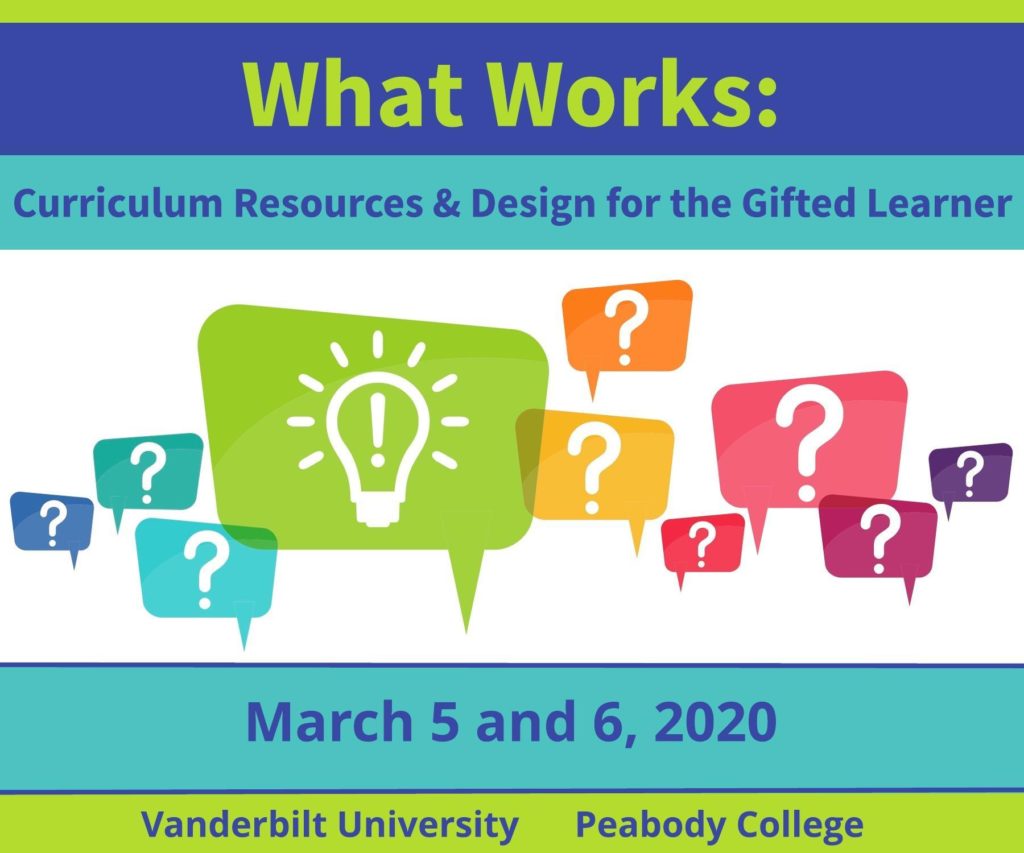 Spring Conference Registration Information
Dates: March 5-6, 2020
Time: 8:30AM to 3:30PM each day
Cost:
March 5-6, 2020 (Thursday and Friday): $279
March 5, 2020 (Thursday Only): $199
March 6, 2020 (Friday Only): $199
Registration fee includes continental breakfast, lunch, and parking for both days. This event is eligible for TASL Credit.
Conference Registration – PDF | Conference Registration – Online
Breakout Sessions
Coming soon!
Spring Keynote and Featured Speakers Bios
Coming soon!
On-Site Professional Development Opportunities
PTY's Gifted Education Institute is pleased to offer a variety of professional development sessions to school staff or parent groups in an effort to provide additional support and information about the unique learning needs of high-ability students. PTY will work with school leaders or parent groups to design a session that addresses the specific learning needs and interests of the audience.