PTY Virtual Learning Opportunities
In the interest of student and staff wellbeing, Programs for Talented Youth will not be offering on-campus programs during the Fall 2020 and Winter 2021 terms. We are excited to announce that we will continue to provide accelerated coursework and learning opportunities for students and educators in a virtual format throughout the fall and winter season. See the sections below to learn more about PTY's upcoming virtual learning options.
PTY Online Academy
October 2020 – February 2021
PTY Online Academy is an online learning opportunity for students in grades 3-11 that offers synchronous and asynchronous experiences for the academically advanced student in your life. Students enroll in one class that meets live and online for approximately one and a half hours twice a week, or once a week for three hours, for approximately four weeks. Outside of class students complete asynchronous assignments and meet individually with their instructor or teaching assistant for additional help. PTY Online Academy offers a variety of options to fit unique schedules. Click the button below to learn more about this opportunity, including program dates, student eligibility, and tuition.
Mentor Immersion: A Virtual Research Experience at PTY
January – June 2021
PTY's mentorship program is a unique experience offering in-depth exposure in a field and the potential for independent research or a culminating product to be created with expert feedback. This virtual program runs during the spring term, from January to June 2021, and is designed for 10th through 12th grade students. Students apply for a mentorship placement based on the descriptions provided for each placement. Placement options will be announced October 1. Participating students will be paired with a mentor in the field and participate in weekly 2 hour online meetings with their mentor or mentor team and interact with 2-5 other students in the same mentorship program and area of interest. Each week, students will learn more about the content area selected and engage in conversations about what it means to work in the field and gauge success. The experiences and conversations in the early weeks of the experience will lay the foundation for each student to complete independent research or a project, under the guidance of their mentor, during the spring months. Participants will present their completed projects to their mentor and other Vanderbilt faculty and staff either virtually or on campus in Summer 2021. Click the button below to learn more about Mentor Immersion at PTY, including program dates, student eligibility, and tuition.
Professional Development for Educators
Fall 2020/Spring 2021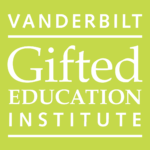 More information regarding upcoming online professional development opportunities will be shared soon. Please check back for updates. Also be sure to sign up for the PTY mailing list to receive program announcements and important dates right to your inbox.