Home » Session 3
Session 3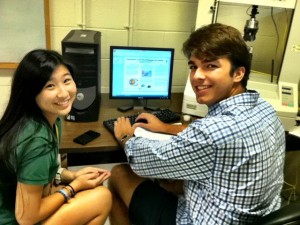 A word about Class Placement…
Classes fill quickly! Please consider your course choices carefully. While we will do our best to place you in your first choice class, it may be filled and we often have to place students in 2nd or 3rd choice classes. As you review these course descriptions, please rank-order as many classes as you'd like, knowing that you may not get your first choice. Your deposit becomes non-refundable once we place you in a class that you have ranked. So, only rank classes that you are truly willing to take, and pay for!Courses marked with an * are waiting list only. View the VSA waiting list policy.
Literature and Consciousness –

The way we understand consciousness can tell us a lot about our ability to understand and empathize with literary characters. This interdisciplinary course draws from philosophy and literary theory to examine works of fiction and, ultimately, to learn something about ourselves as thinking, perceiving, and conscious individuals. – David Kumler
A great course for the introspective book lover and budding philosopher.
Thinking in Code: Java in Computer Science – 
Computer science is more than just syntax rules and coding exercises. It's creation and imagination! In this course, you will begin to think like a computer scientist by immersing yourselves in Java, one of the most widely used programming languages today. You will not only learn the fundamental principles of object oriented design but also become conversant in Java's multiple utility classes, the Executor API (Application Program Interface), and more. No experience necessary. The only prerequisite for this course is a big imagination, a love for fresh challenges, and an unquenchable drive to innovate. – Krzysztof Zienkiewicz
A great course for creative techies and computer whisperers.
Medicine, Health, and Society – 
Explore the multi-dimensional world of medical anthropology. Learn how disease, health, and healing are culturally constructed. Students will learn how culture can influence the diagnosis and treatment of disease as well as the formulation of ideas about the human body. We will begin our journey into medicine health and society by examining the differences between Western biomedicine and non-Western ethnomedicine using case studies from various cultures in Latin America, Asia, and Africa. Students will participate in projects specifically designed to emphasize newly learned concepts and the cultural differences in medical systems. – Monte Hendrickson
A great course for anthropologists interested in medicine and doctors interested in anthropology.
Med School 101 – 
Vanderbilt University Medical Center (VUMC) is one of the top hospitals in the country, so it is no surprise that the Medical School is at the forefront when it comes to technology and teaching too. Taught by a team of medical students, this course will utilize small group discussions, faculty lectures, lab exercises, and the latest resources and technologies from the Vanderbilt School of Medicine to learn about the the practice, ethics, and social impact of modern medicine. Students will work with many of the same computer and other virtual medical simulations as Vanderbilt Medical Students, and they will use Problem Based Learning to analyze and diagnose real medical case studies.
Please note that VUMC insurance and safety regulations state that students must be 16 years old by July 7 to participate. Programs for Talented Youth has no say in this policy.
Prerequisites: Biology, Chemistry. Supplemental Application Materials: Transcripts; 2 letters of recommendation. Download recommendation form.
Sensation, Perception, and the Science of Filmmaking – 
What do you see when you watch Citizen Kane–a masterpiece of storytelling about hubris and loss, or a long series of still black-and-white images flashing past at 24 frames per second? (Trick question, it's both!) We get so caught up in movies that we often forget how strange they are. This course combines physiology, psychology and neuroscience to find out what's really going on in films. Students will tackle projects that highlight visual illusions, storytelling, filmmaking and experimental design, and will have the opportunity to write and direct short films based on their studies. – Lewis Baker
A great course for scientist-cinephiles.
Special Topics in Math – 
This course offers a unique opportunity for highly motivated students to expand their knowledge and comprehension of math. Students will push the limits of their understanding through whole-group discussion as well as independent work. Students will leave this class with a sampling of higher-level topics, a deeper understanding of the math they have already learned, and an increased awareness of how math is used in the world today. – Dawson Gray
Prerequisites: Algebra I, Geometry, and Algebra II. Supplemental Application Materials: Transcript
A great course for confident mathematicians looking for their next big challenge.
Crime and Punishment in U.S. History – 
Attitudes about criminal behavior have changed since the Puritans first put people in the stocks for skipping church and for "coarse" language. Students in this course will follow shifting patterns of crime, violence, and punishment from the colonial period to the modern era. They will engage in archival research, lively discussions, and visits to prisons from the past and present as they work to understand how factors like age, gender, and race contributed to our modern understanding of criminals and their place in society. – Erica Rhodes Hayden, Ph.D.
A great course for students equally interested in history and sociology.
Over and Over Again: The Fibonacci Sequence
Originating in the 13th century (or even earlier), the Fibonacci sequence (0, 1, 1, 2, 3, 5, . . .) is one of the most ancient and prevalent of mathematical sequences (some even say Fibonacci sequences can be found all throughout nature). In this course, we'll use the Fibonacci sequence as a launching pad to study sequences, finite and infinite series, recursive functions and iterative processes. The course will emphasize challenging and non-standard problems, collaborative problem solving and the effective communication of mathematical ideas. – Jason Brasel
A great course for lovers of order, ubiquity, and 13th century mathematicians.
The American Legal System: Government, Self, and Society –

This course will allow students to study and discuss the complex relationship between government, society, and individuals. Students will consider founding principles of the American legal system and how those principles play out in modern society. Students will also examine landmark Supreme Court cases that have shaped interaction between the individual and the state. In addition to studying the philosophical underpinnings of Constitutional and criminal law, students will gain practical experience in how to read legal documents, write briefs and argue a case. We will also have the opportunity for several field trips around Nashville to witness legal proceedings in action. – Instructors to be Determined*
A great course for future lawyers, politicians, and political scientists.
*This course is taught by Vanderbilt Law students who, for various reasons, are unable to commit to the summer until later in the year.
Plagues, Pestilence, and Post-Apocalyptic Fiction –

Western society has long been fascinated with devastating contagions and their aftermath. This course will look at ancient and modern accounts of pandemic illness, from the Plague of Athens up through recent worries about Bird Flu, as a way to think about the complex relationship between culture, history, and biology. We will focus on public health, mass hysteria, germ theory, the genres of plague and post-apocalyptic literature, and explore the blurry boundaries between fictional and non-fictional accounts of human suffering. Students in this course should be prepared to have frank discussions about matters of life and death, health and disease, including graphic depictions of their effects in print and pictures. – Ben Galina
A great course for politically-minded bookworms (who might spend their free time thinking about zombies)
It's a Mystery
From Sherlock Holmes to CSI, we're captivated by mysteries. In this creative writing class you'll hone your analytical and deductive reasoning skills, matching wits with the best detectives from fiction and film. Read stories, practice literary analysis, and try your hand at mystery writing. The game's afoot! – Jan Harris, PhD. – Jan Harris, Ph.D.
A great course for the next Agatha Christie or Sir Arthur Conan Doyle.
Planets in Our Universe –

Every year, scientists are discovering more new planets orbiting distant stars. (Could the discovery of alien life be all that far behind?) In this course, we will use physics and our own Solar System to generate models for studying extrasolar planets. Armed with astrophysics, publicly available data, and the power of statistics, we will embark on a quest to better understand our planet-filled Universe. By session's end, students will pose research questions, design studies, and create a scientific poster presentation on their findings, contributing their voices to the global, astronomical dialogue. – Erika Grundstrom
A great course for archaeologists of the nighttime sky.
---